Background & Crime Summary
With roughly 1,250 condemned vacant properties, Hayden's Rectangle has been identified by Chief of Police John Hayden as the highest priority in the STLPD's efforts to reduce crime in St. Louis.
In the last three years, there have been more than 20,000 major crimes in Hayden's Rectangle, including roughly 300 murders, 200 rapes, 5,000 assaults and 10,000 thefts.
Funds Needed
Because the entire area will require roughly $15M to clear, this project will require donations of all sizes. Below we detail the number of single and multiple vacancy blocks and example estimated demolition costs for each.
Note that these amounts do not include any additional overhead costs that may be incurred in association with this project.
Targets
Initial efforts will focus on the most crime-ridden blocks within Hayden's Rectangle. The first targets currently scheduled for demolition are detailed in the PDF linked in the button below.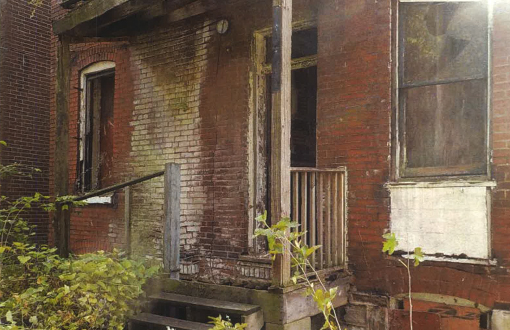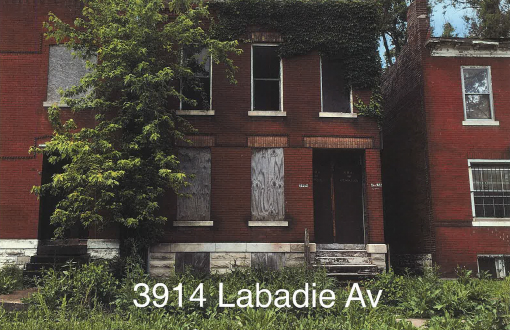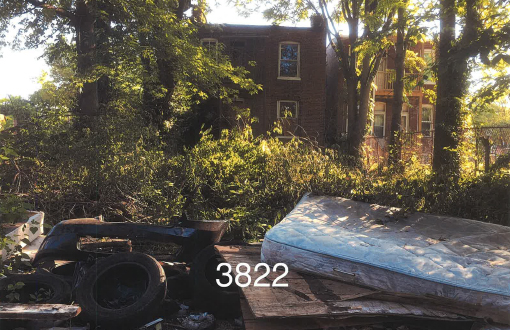 Donate
Several studies have shown a strong link between vacant properties and crime, with one study finding that demolishing a single vacant building reduced crime by 7.5% in a block group and 5.1% in nearby block groups per month.
The Vacancy Project helps identify and clear abandoned buildings in the St. Louis metropolitan area where crimes often happen. Support this project by contributing to its demolition fund today.