Background
In 2018 the St. Louis Regional Crime Commission ("STLRCC"), in collaboration with the City of St. Louis ("City"), started the Vacancy Project because of the enormous health, safety, and economic challenges caused by the growing number of vacant buildings in the City, many of which are structurally unsound. The STLRCC has an MOU with the City's Land Reutilization Authority to address this public safety problem.
Crime Reduction
Data shows that crime often occurs in and near vacant buildings. Neighbors complain of criminals hiding there from police, and that drug users and transients come and go. Curious youth often play and hang out in and around vacant buildings.
Vacant and derelict buildings also pose a risk to police and firefighters. They account for about 40% of the fires in the City. In January of 2022 a St. Louis firefighter was killed while responding to a fire in a building listed in the City's abandoned building registry.
St. Louis police data shows that about a third of all calls for service are within 150 feet of a property identified as vacant by the City. Police response to those calls can require the presence of ambulances, animal control or more police units. Some calls take hours and involve multiple officers combing through evidence of crimes that can include dogfighting, drug activity and homicide. One building can affect an entire block.
Eliminating dangerous buildings will not only help make the surrounding neighborhood safer, it will also help create a better environment for investment and redevelopment and strengthen St. Louis' role as an economic engine.
Current Program Goals
In 2022 the STLRCC expanded The Vacancy Project and entered into a 3-year collaborative agreement with the State of Missouri Department of Economic Development, the City, and the St. Louis Development Corporation (SLDC) to utilize American Recovery Plan Act (ARPA) funds to target hundreds of LRA owned properties for demolition.
With the collaboration of the State, the STLRCC, the SLDC, the LRA, the City, the police department, the fire department, and community organizations, these funds will have a major impact in making neighborhoods safer. Achieving our shared goal of eliminating this long-standing public safety risk will help transform communities, identified by the City as most in need of economic justice, through the elimination of buildings contributing to crime.
The activities of the STLRCC will be aligned with the City of St. Louis Economic Justice Action Plan (EJAP), which is designed to ensure strategic alignment of resources to strengthen neighborhoods, close the wealth gap, improve health and education outcomes, expand the tax base, and grow the City's population.
The EJAP calls for the strategic alignment of resources in HUD qualified census tracts, including four key demonstration areas - three in North City and one in Southeast City, and includes investments in: vacant lot maintenance and beautification, stabilization and demolition of privately-owned vacant buildings, and site acquisition and assembly. The Crime Commission Vacancy Project dollars will provide a necessary and complementary allocation of demolition funds for LRA-owned buildings and will allow for maximum coordination of resources at a block and neighborhood scale.
The priority of this program are buildings designated by the LRA as so unstable and dangerous they must be torn down. Four hundred buildings have been assessed with 1000 remaining to be assessed.
Successful Demolitions
See some of the project's successful demolitions to date.
3855 Lee Ave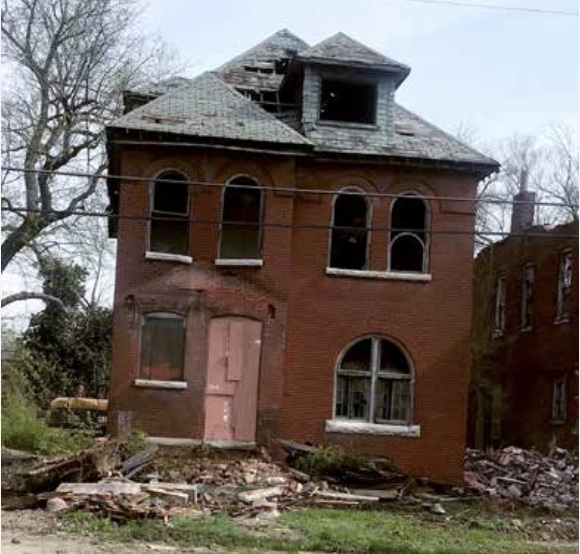 Located in the Fairgrounds Neighborhood, this abandoned building featured a gang tag from the 62 East Coast Crips.
Read More (PDF)
More successful demolitions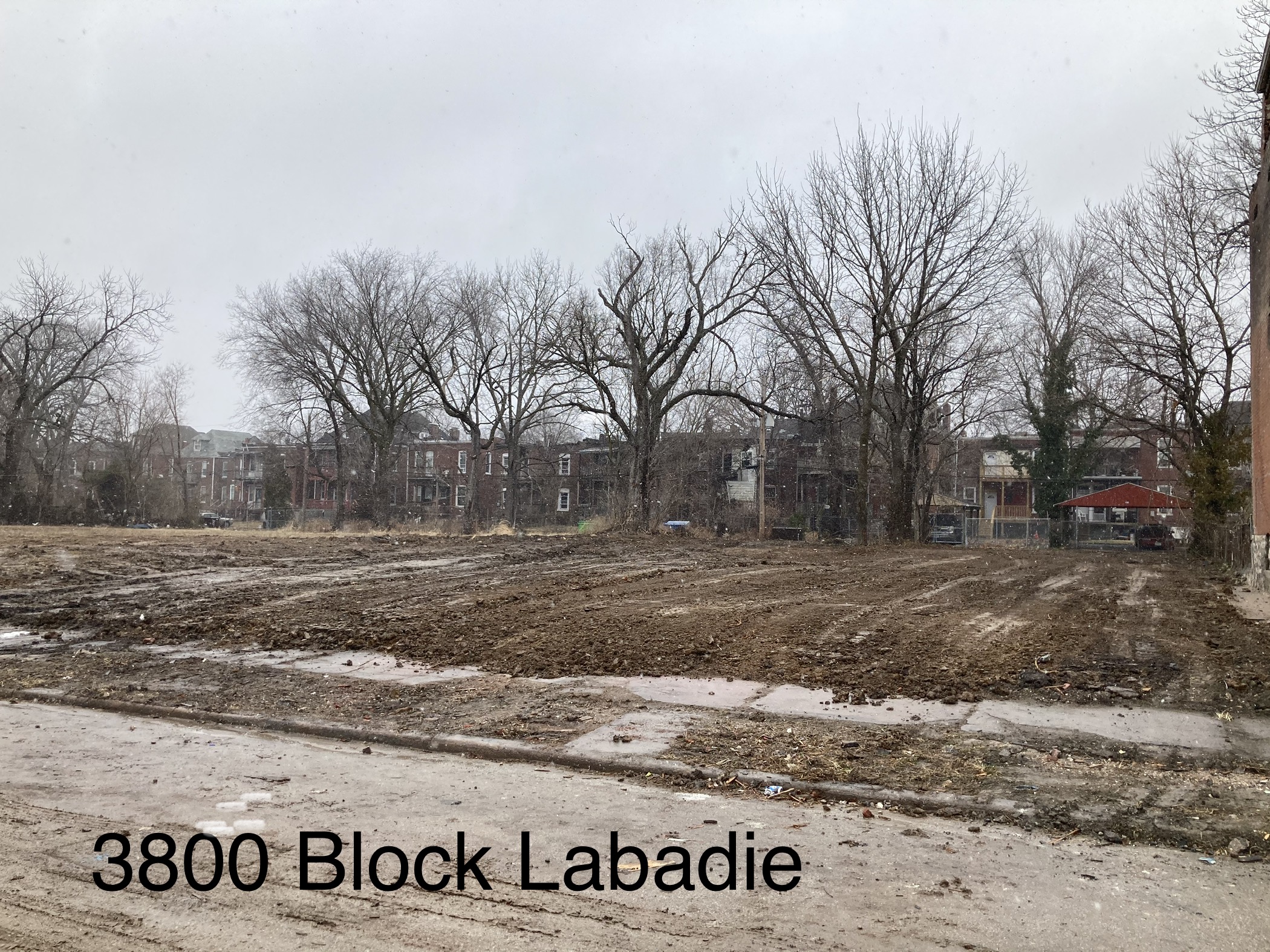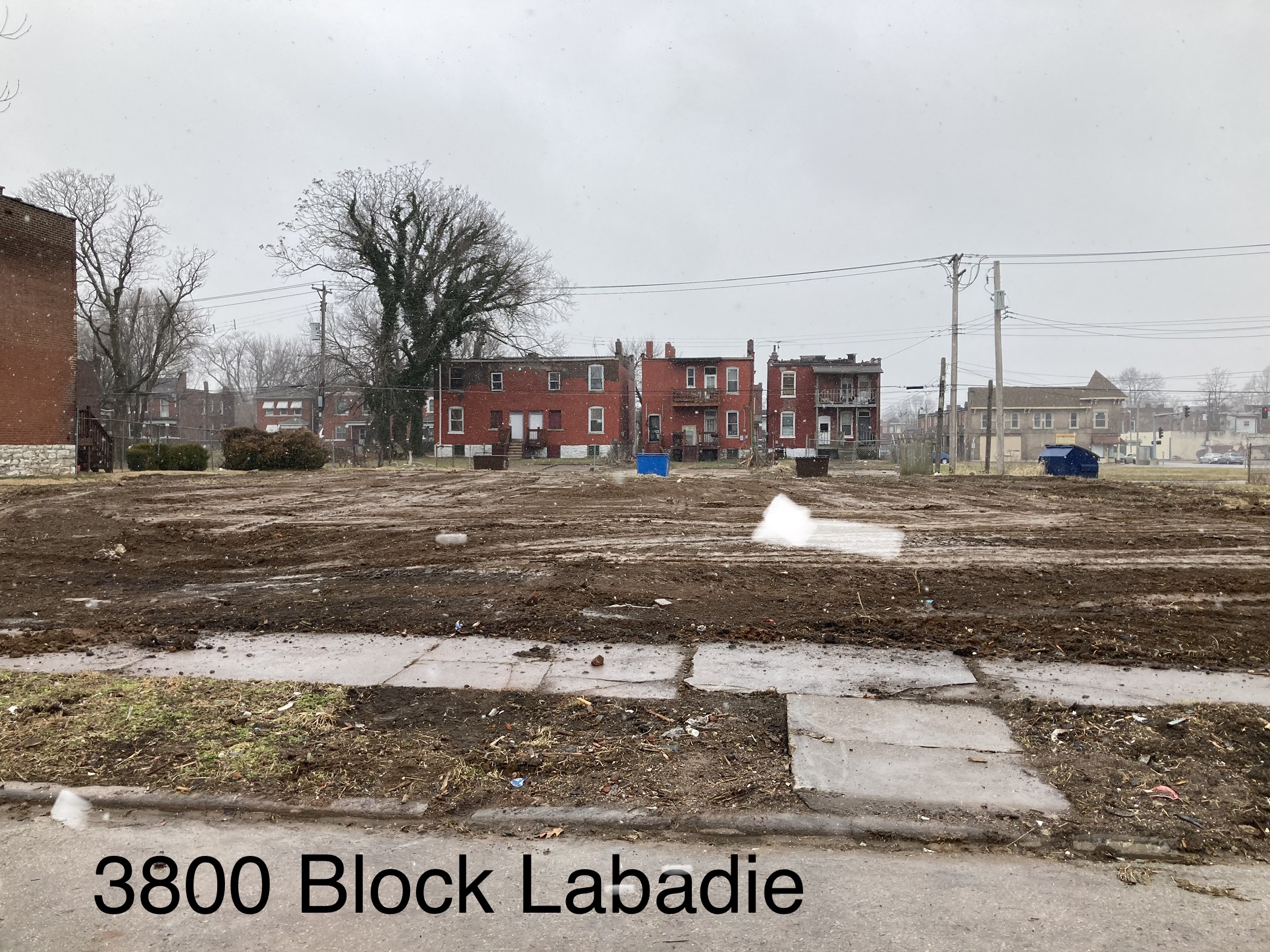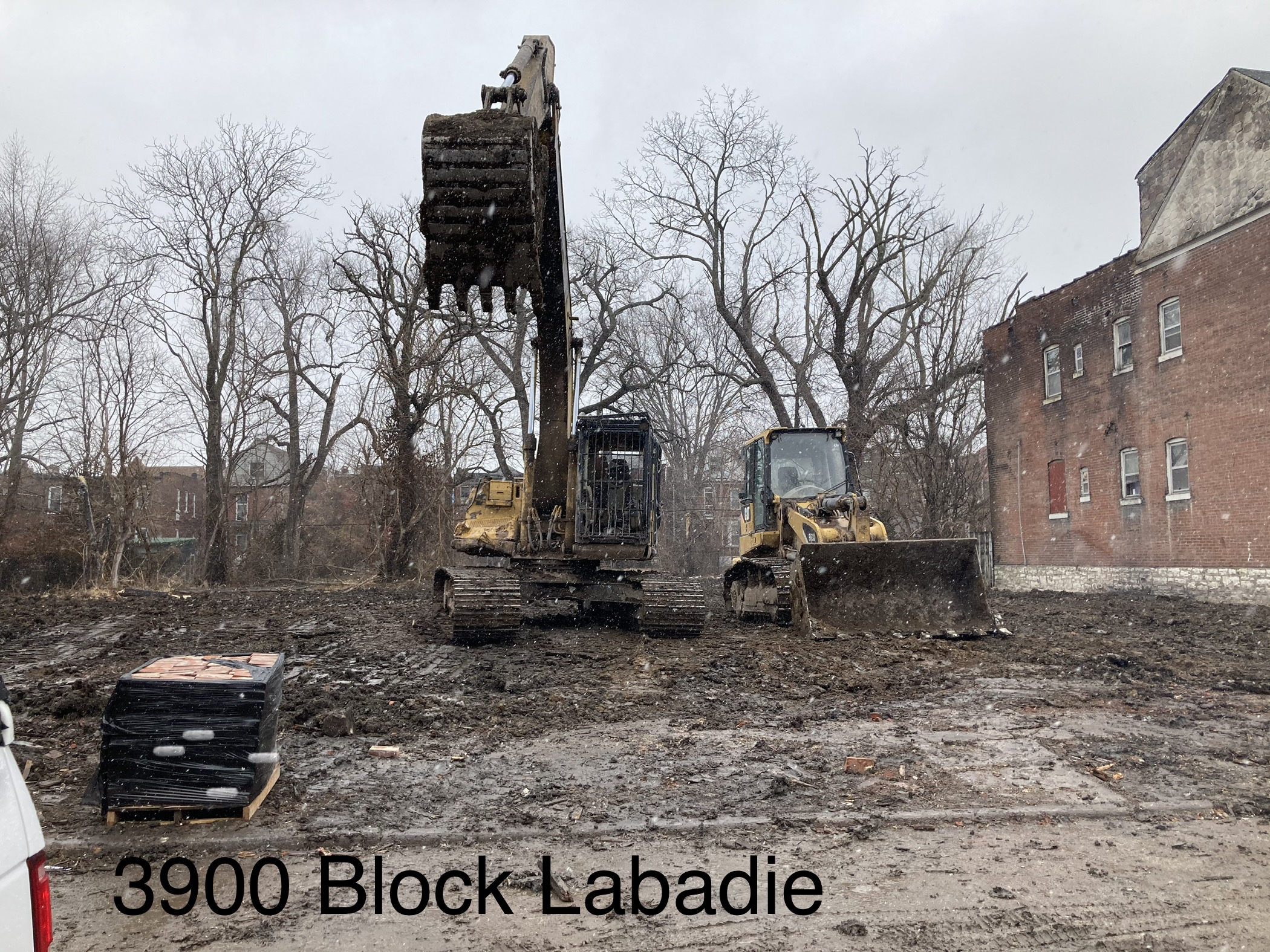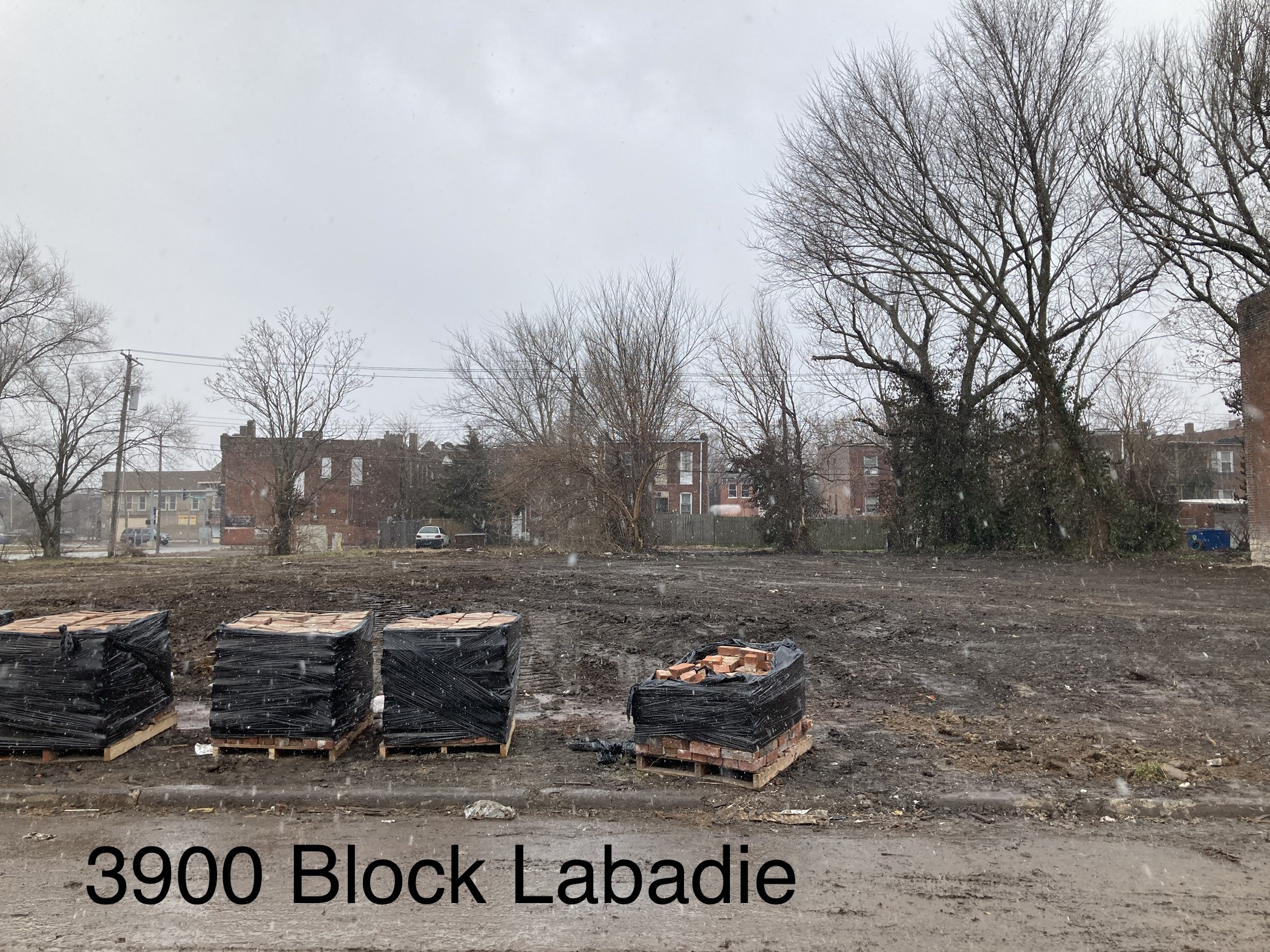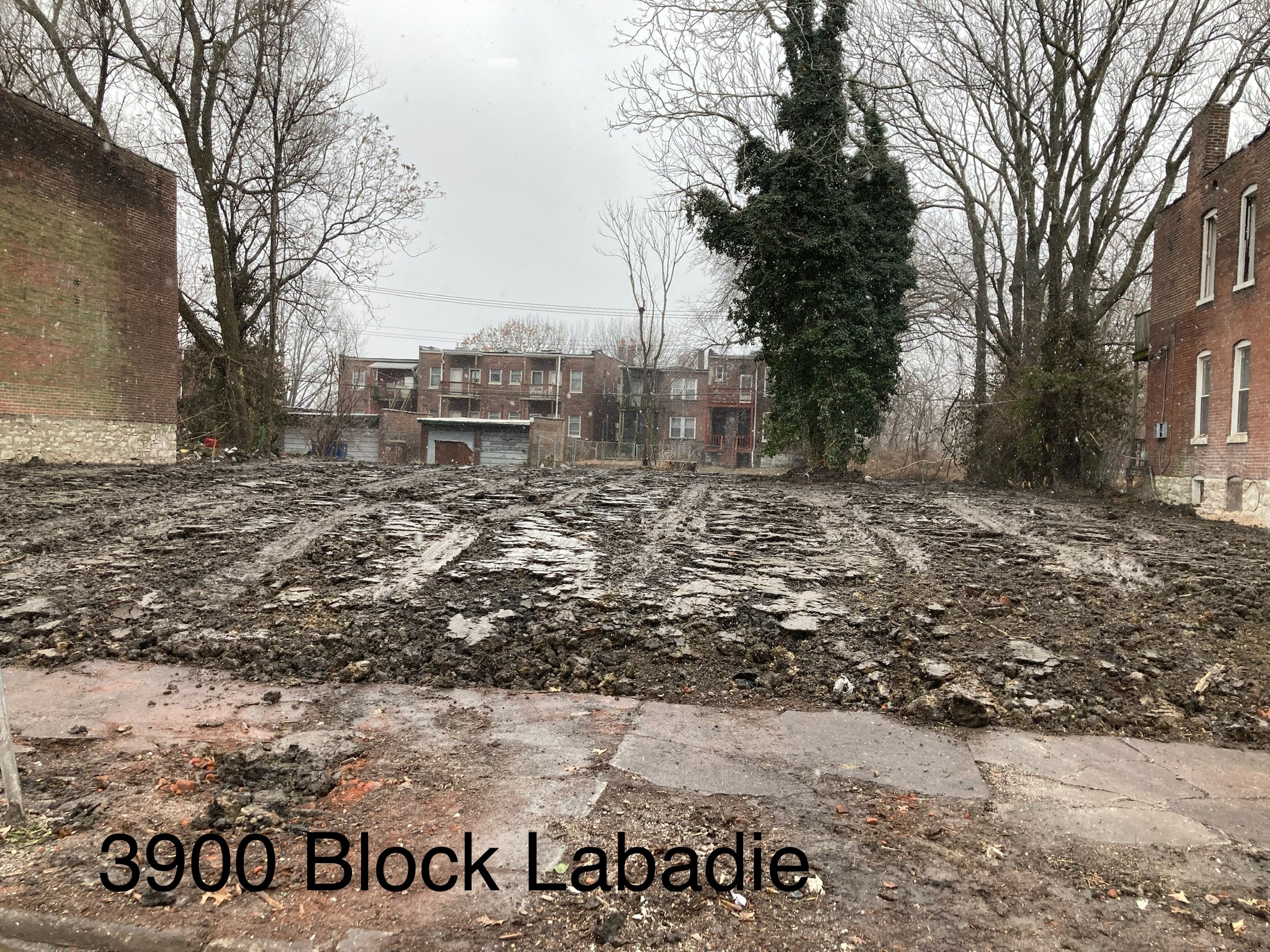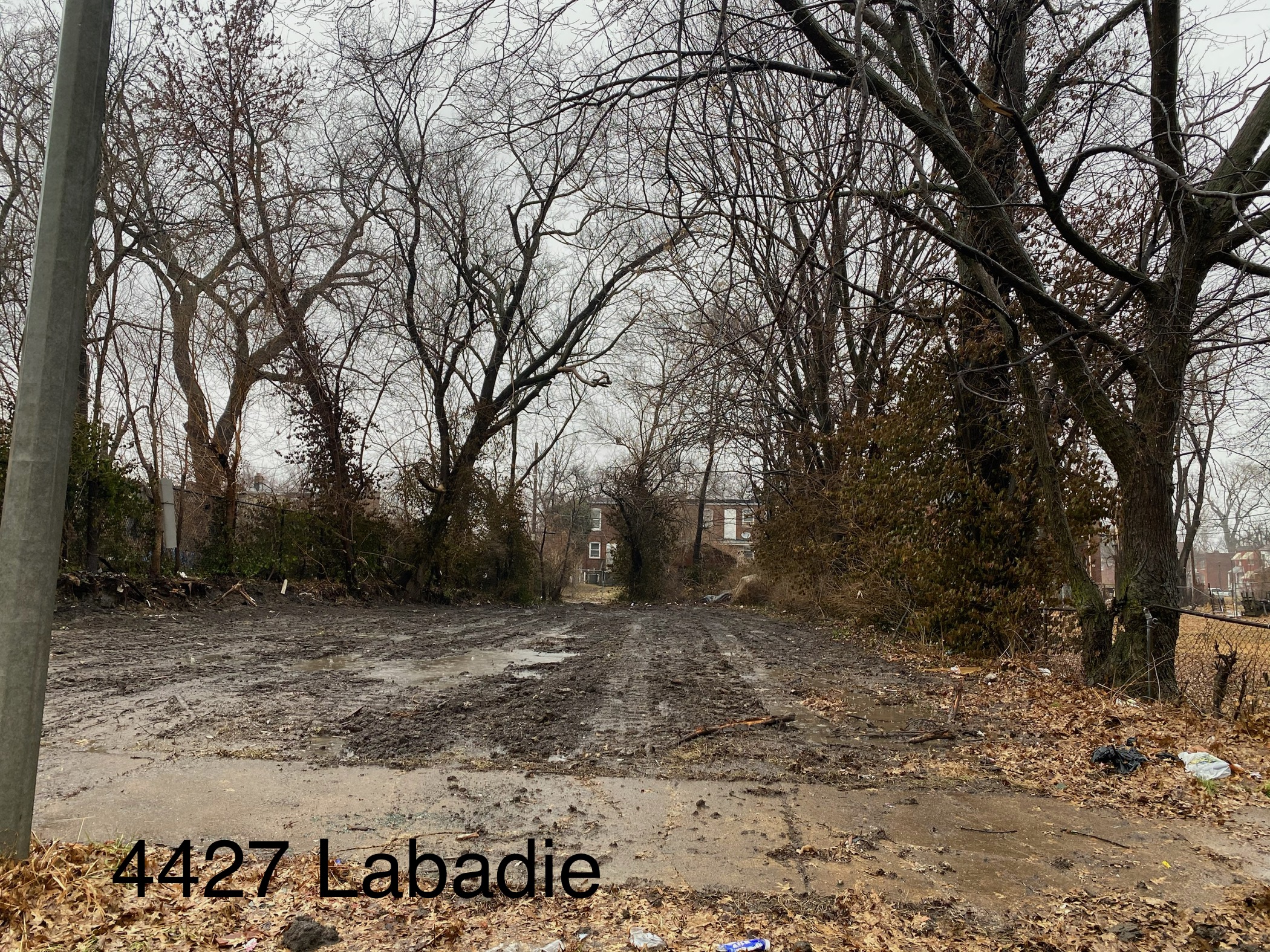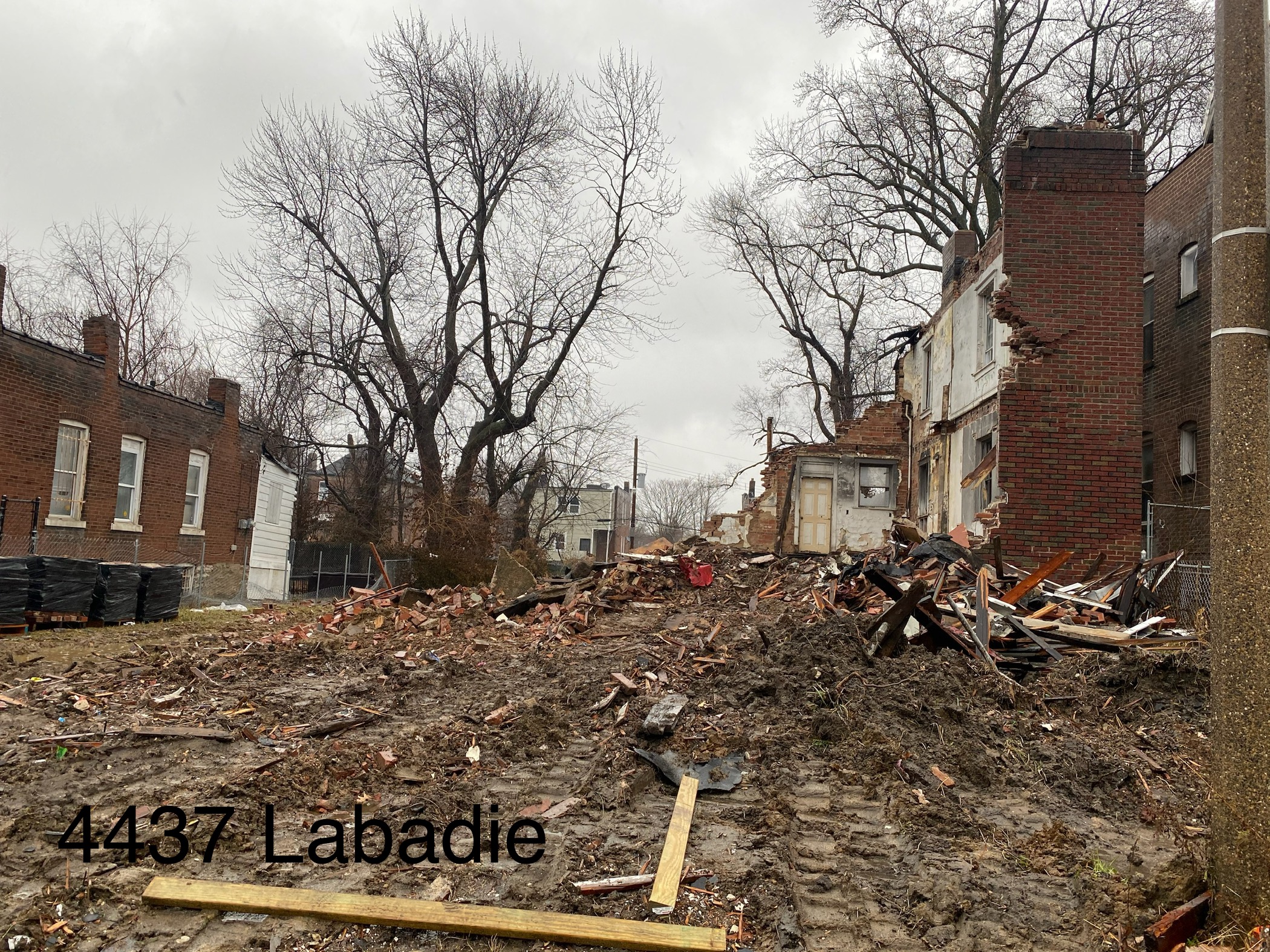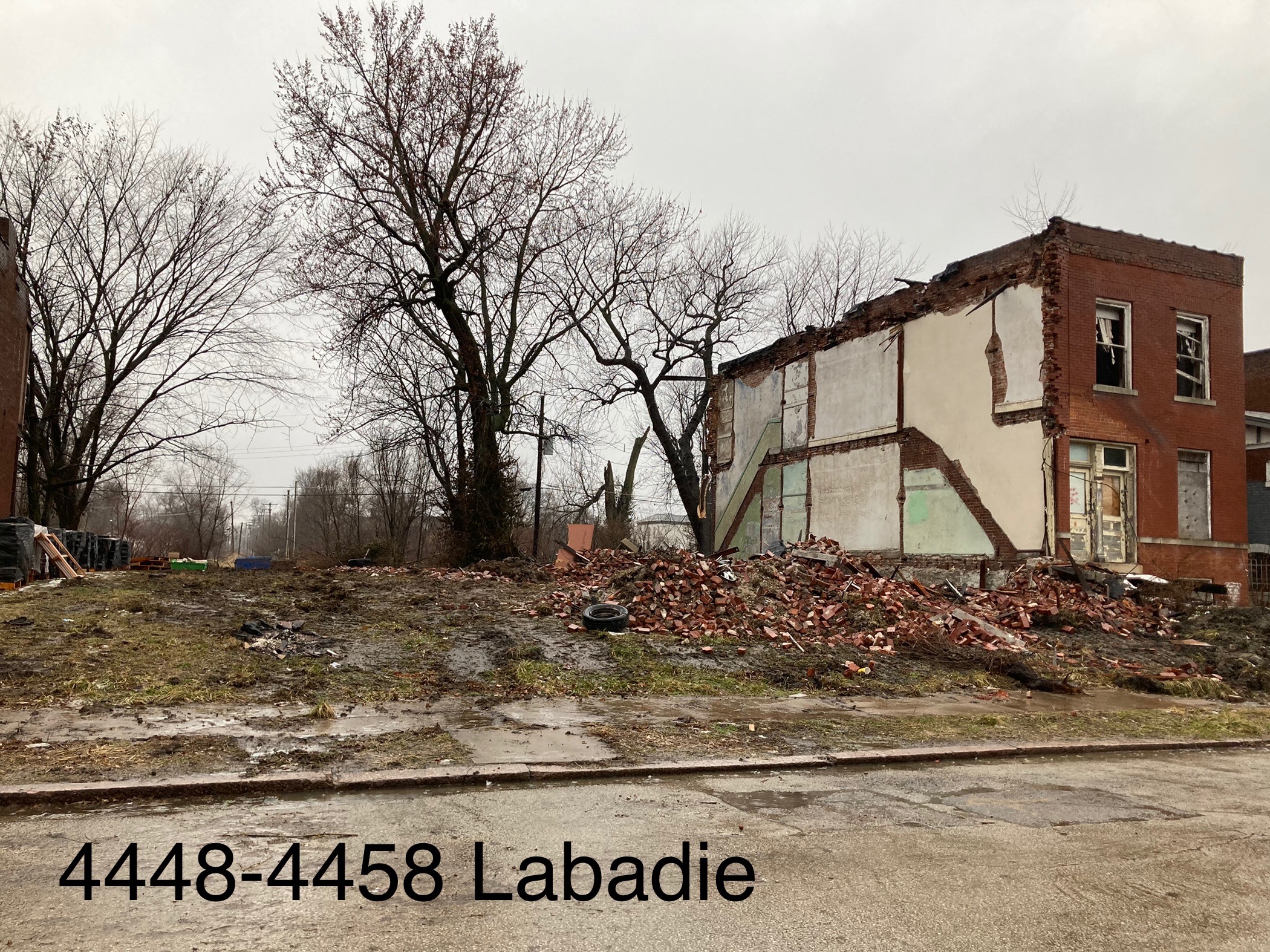 Donate
Support this project by contributing to its demolition fund today.